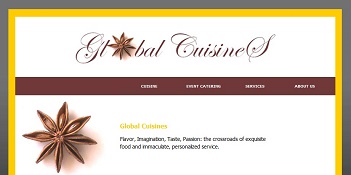 Global Cuisines
Description: Cornucopia of flavors, diverse menus, innovative, approachable and delectable. With Global Cuisines celebrate flavors from around the world and create accessible food with far away tastes. Spices may come from Asia, India, and the Far East, but our food will conjure the delicacies of home.
Technology: HTML, Flash
Functionality: Website designed for information about different cuisines from different places and catering services for that.